Announcements
Weekly Announcements
Our financial report for the week of November 20th is as follows:
Offerings Received $ 2,745.00
Weekly Budget $ 4,410.44
Received YTD $180,204.54
Budgeted YTD $206,290.36
Food YTD $ 1,590.00
Weekly Attendance:
Sunday School 41
Morning Worship 94
Online Views 125
Tues. Thanksgiving Communion 32
Prayer Meeting N/A
TeamKIDs N/A
Fearless N/A
Wed. Night Nursery N/A
Childrens Church and Nursery Workers:
Nursery:
Sun. 11/27 Beth McNees/Avery Morgan
Wed. 11/30 Candi Caauwe
Sun. 12/04 April Arnold/Carolline Mills
Wed. 12/07 Dawn McKinney
Children's Church:
Sun. 11/27 Andria Lyter/Ali Barrera
Sun. 12/04 Candi Caauwe/Jaycen Barrera
Security Team:
December: Pete Hampton, Keith Lennon & John Whynot
Special Events and/or Occasions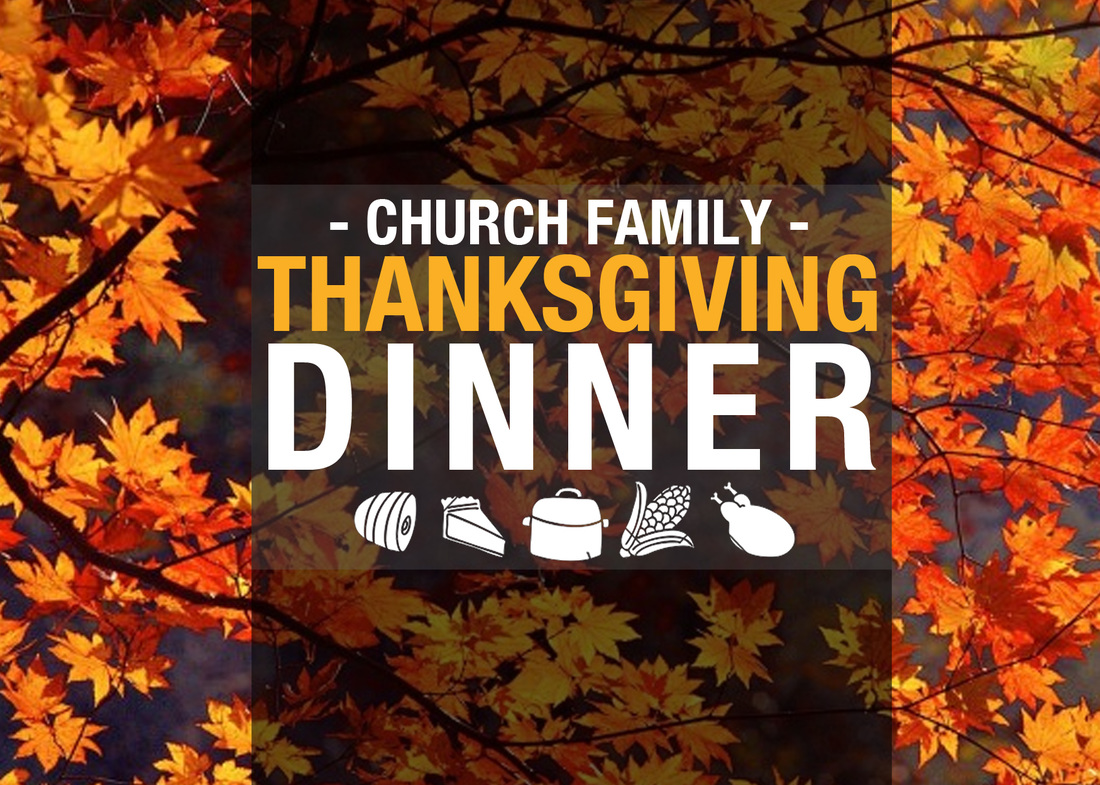 We will be having a Thanksgiving Dinner here at the church at 4:00 p.m. Thanksgiving Day. On Sunday morning please sign-up on the sign-up sheet in the vestibule if you plan on attending dinner here with us. List your last name and the total number of people who will be coming with you. Please bring a side dish as the church will be supplying the meats. Thank you all!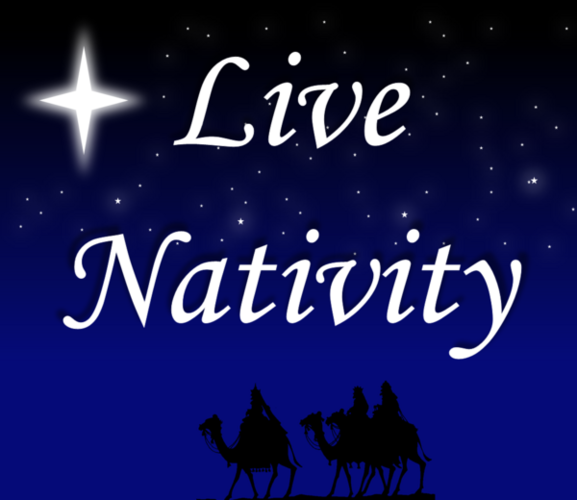 We will be having our live nativity again this year. The nativity will be displayed on Saturday, December 17th and Sunday, December 18th from 6:00-8:00 p.m. We will have dress rehearsal on Friday evening, December 16th.
We will also be having work days every Sunday at 2:00 p.m. until we are finished making/decorating all props and scenes for the nativity. Please join us if you can, we appreciate all your help!
We need these items donated or loaned for our Live Christmas Nativity. If you wish to only loan your items, please mark them clearly with your name and send a list to the office. You may send your list either by dropping a note in the offering plate, sending an email or calling the office—we want to be sure your items are returned to you! Thank you so much for your service to the Church and our community, our prayer is that this Live Nativity will become a yearly tradition and touch the lives of many through the story of the birth of our Savior!
¨

Extension cords

¨

White Christmas lights

¨

Christmas wreaths

¨

Christmas lamp post

¨

Red and/or gold plastic ornaments

¨

Red and/or gold bells

¨

Artificial Christmas trees

¨

Garland

¨

Poinsettias in a pot (live or artificial)

¨

Spotlights

**All other Christmas donations are welcome

and appreciated!!
Women's Ministry
Calling all ladies!! Come join the Women at the Well as we learn to grow spiritually during our quiet times and the dark we sometimes experience. We will grow as we drink deeply from the Well of the Living Water (John 4:14). Your quiet time may be limited to a drive to work or a walk with your pet. Your dark be a time of physical, emotional or spiritual suffering. Please join us as we discover ways to grow spiritually.
Invite those you know who don't have a church home. It could be a neighbor, friend, young mother you know, your hair stylist, manicurist, grocery clerk or your favorite waitress......if you are a woman who just happened across our website, we welcome you to join us!
Every Sunday in November we will meet at 4:00 p.m. in the Fellowship Hall. If you would like refreshments and to mingle please arrive early.
**Sunday, November 27th will be the last meeting until January 15th. We will be taking a short break for the holidays.
The ladies will meet at the church at 11:00 a.m. on Saturday, December 10th and ride together as a group. They will proceed to the first home for some appetizers then travel to the second home for some salads. After salads they will go on to the third home for the main course and then lastly go the fourth home for some delicious desserts! This lunch will be filled with lots of fun, fellowship and obviously food!! Please sign up on the sign-up sheet by November the 27th, you don't want to miss out ladies!!
TeamKID News
November 2nd, 9th & 16th:
Peanut Butter Night-bring a jar(s) for Food Ministry and earn 10 points!
November 23rd:
No TeamKID-Thanksgiving Break----Have a very blessed Thanksgiving!!
To TK Parents who attended our parent meeting:
Thank you so much for coming and adding input into how to improve our TeamKID club. Your input was so encouraging, please stay connected!!
Can You Help?
We have been searching for volunteers for our nursery for quite some time, the biggest hold back for people is that they didn't want to miss the service…...well, we have installed a tv in the nursery to allow the servers to hear the message and/or play music for the children! We are currently working on getting the Wednesday night prayer meeting broadcasted as well. With that being said, we need workers for not only Sunday school and morning worship but for Wednesday nights as well. Just remember the more people that volunteer the less time you will need to serve! If you are not comfortable with smaller children then you can serve on Sunday mornings in Children's Church with the older children, teaching them the word of God. Please contact the office, Beth McNees or Diane Lethbridge if you are called and willing to serve! Thank you!!
Announcements
The men meet every Thursday morning at 7:00 a.m. at the GC Grill House (formerly Golden Corrall) here in Lake Placid. Men, please come join in on a great time of fellowship and bring a friend or neighbor along as well!!
In today's society many people do not carry cash or use checks to pay their bills, we are in the technological age with many people paying bills, buying items and transacting daily business online. We also have the capability for you to pay your tithes and offerings online as well! All you need to do is visit our website at www.placidlakesbc.com and click on the giving hand in the top right hand corner of the screen. It will then prompt you to enter the amount you'd like to give and the frequency of that giving, you will then proceed to paypal to make the payment. If you have any questions or need any help please contact the office during business hours and we will assist you. Thank you for your giving and support of our church! We love you all
The church would like to start implementing a prayer card ministry. If there is someone on our prayer list that you feel would like to receive a card letting them know that their prayer needs are being prayed for by our congregation then please submit their name and address via (1) the church email (2) you can call the office during business hours to relay the information to Beth Jackson and/or (3) you may submit a person's information through the offering plate on Sunday mornings—just fill out a How Can We Help You slip located in the back of the pews, note that it is for the Prayer Card Ministry and place it in the offering plate as it is passed.
Wednesday Night Dinner
Come join us on Wednesday evenings at 5:15 p.m. for a good meal of food and fellowship!
**Please note that the doors will not open until 5:15, this is too prevent any unsupervised children in the building until the leaders arrive.
Food Pantry
We have a food pantry located here at PLBC, we are partnered with Feeding Tampa Bay and Heartland Food Bank to provide for the needs of the hungry here in our community. The food pantry is open Tuesday & Wednesday from 11:30 a.m. until 1:30 p.m.; anyone that is experiencing a need or unexpected emergency may come to the food pantry during these hours. We are blessed to be able to help people in need and our goal is to assist them during their time of need and see them progress in the future without our assistance. If you or anyone you know is need of assistance please send them to the food pantry or contact the church office at 863-465-5126 for more information.